Sample Personal Statements and Application Essays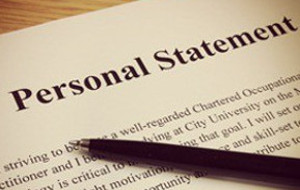 These are small number of the admissions essays and personal statements and we have assisted our past clients to write for their successful applications to college, graduate school, and medical residency programs. Significant details in each essay (colleges, employers, places, etc.) have been altered.
Note how each admissions essay describes in clear and concise language how the client's personal, academic, and professional background and leadership activities have motivated them to select their chosen field of study and equipped them to succeed in it. Each application essay is entirely personal and unique to the client.
Common Application Personal Statement (College Application)
Artist Statement (College Application)
Personal Statement for Business School (MBA) Application
Medical School (MD) Personal Statement
Physicians Assistant (PA) School Personal Statement
Personal Statement for Physicians Assistant (PA) School at University X
Personal Statement for Doctor of Optometry (O.D.) School
Personal Statement for Residency in Neurosurgery
The Interview SOS has experience-assisting applicants in a wide variety of fields of study. We have assisted thousands of applicants successfully prepare for entry into:
College (BS / BA)
Business School (MBA)
Medical School (DO & MD)
Dental School (DMD & DDS)
Nursing School (RN, ASN, BSN, & MSN)
Physician Assistant School (PA)
Doctor of Optometry Programs (O.D.)
Pharmacy School (Pharm.D)
Law School (JD)
Doctoral Programs (PhD)
Masters Programs (MA & MS)
Marshall and Rhodes Scholar programs (yes, we have helped clients apply for prestigious Rhodes and Mar¬shall Scholarships!)
Medical Residency Programs
And many more!