Getting Into Top Colleges Isn't Easy. Our Admissions Service Will Take the Stress Out Of Your Application.
We know just how hard it can be to get into the college of your dreams. Every step of the way you need to compete against hundreds, if not thousands of other ambitious students who are all seeking admission to the same prestigious college as you. That's a daunting process for anyone, never mind someone just finishing high school.
But help is at hand with Interview SOS' college counseling services. We have helped hundreds of applicants get into top colleges and universities, including: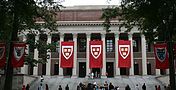 Harvard University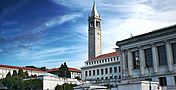 UC Berkeley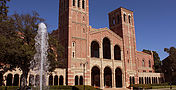 UCLA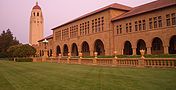 Stanford University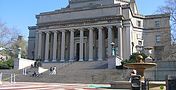 Columbia University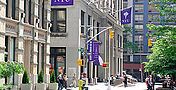 New York University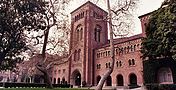 USC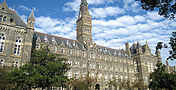 Georgetown University
We have even helped applicants apply for prestigious
Marshall and Rhodes Scholarships!
Our Experts Have Been Featured In:









Our College Admissions Service
Interview SOS offers a comprehensive variety of college admissions consulting services, each designed to help bring out your strengths and make them stand out to the people that matter most — the admissions officers of your target college.
Application Consulting
Service Area
Hourly Rate
General Admission Consulting
$95
School or Program Selection
$95
Admission Interview Preparation
$95
Comprehensive Application
Planning, Review and Feedback
$95
Academic and Extracurricular Guidance
$95
Test Requirement Navigation
$95
Application Writing
Service Area
Flat Fee
Common Application Essay
$395
Personal Statement
$395
Artist Statement for College
$395
University of California UC
Application Essay
$395
Letter Of Recommendation /
Reference Letter
$145
C.V./Resume Creation
$295
*For all other types of applications essays or revisions of your existing documents we charge an hourly rate of $95
Why You Should Choose Us
Our college application counselors have worked in admissions for some of the top universities in the United States — consider how much insider knowledge you can gain from them and how much expertise they have when it comes to navigating through the entire application process.
With Interview SOS, that advantage will become yours — you can bet that your future is being held in professional, experienced hands committed to taking the stress out of the otherwise nerve-wracking college application process. You will also be able to leapfrog over the many candidates out there who haven't received high-quality professional help.
We provide college admissions counseling in Los Angeles and around the world. You can meet us face-to-face at our office in Los Angeles, or via Skype, FaceTime, and Google Chat from anywhere.
Call us at 1-800-212-2670 to get started or fill out the form below to have our experts call you as soon as possible!
I just wanted to thank you on how much you helped me prepare for the interview. I just got the letter from Columbia saying that I got accepted! I don't know if I could've done it without you. I was prepared for the interview. thank to you and I truly appreciate everything you did for me!
With gratitude
Brian (College) – New York, NY
Vijay was a awesome mentor to me when it came to assisting me write my college application essays. He patiently listened to my ideas and assisted me implement them in a professional manner. Thanks to his support I was able to get into the schools I wanted. I would strongly recommend to anyone who is going through the same college application process as me.
Radha (College) – Naperville, IL
I strongly recommend Interview SOS. I was desperate for a college coach because my twins have not started their college appsn and November is around the corner. I went to Angies list and saw and called this company. The same day Vijay called me and I told him about our problem. He gave us HOPE. He set up the appointment right away for my twins and went to our house, instead of us going to his office. He gave us a very reasonable rate that we could afford. For two weeks, he worked with my twins patiently; checking everything in details, until they finished the application and he made certain that it was all submitted before we went on our vacation, which we all deserve. He also made follow up calls to us, to make sure that all the documents are submitted like teachers recommendations, sat/act scores, and transcripts.
Vijay treated my twins like family and not just clients. He is very professional and he'll tell you on what he can do, to the best of his ability for your child to be accepted in a great college or university. In my twin's case, Stanford and UCLA are what we are all aiming for them. I think because of what SOS produced in the application, that I am confident the they'll be accepted. I could not have done it without them because I did not go to college here.
So in behalf of my twins and I, we desire to thank you very much for all your help and we really appreciate it. We wish you and your staff a Happy Thanksgiving. May the Divine Mercy of Jesus Christ bless all of you!
Susane (College Admissions) – Los Angeles, CA
For additional testimonials see our admissions testimonials page.