We Can Write a Compelling Application Essay
that Makes a Strong Case for Your Admission
Our Experts Have Been Featured In:










Application Essay Writing
We will write an application essay that helps you stand out from the competition. We have the experience and expertise to make any application look great.
Personal Statement Essays
Statement of Purpose for Graduate School
Supplemental Application Essays
"Why This Field?" Essay Question
"Why Our School?" Essay Question
And Many More!

Editing and Revisions of Existing Application Essays
Our professionals can review your existing application essays to ensure you've got everything well covered.
Feedback and Suggestions on Content
Revising & Editing for Essay Flow
Proofreading for Spelling, Grammar, & Clarity
The Application Essay Writing Process
The experts at Interview SOS have designed a proprietary process to create application essays that effectively demonstrate how our clients' educational background, professional experience, and leadership activities have prepared them for their chosen field of study. Here is how it works:

Please Send Us:
Your Resume / C.V.
Your Transcript & Test Scores
List of Target Schools

We Will Ask You:
A list of important areas you need to address in the application essay(s) specific to the programs that you are applying to.

We Will Ask You:
How your educational background, work experience, and extracurricular activities have prepared you for your chosen field.

We Will Write:
An application essay that demonstrates your qualifications and how your past experiences have prepared you to succeed in your chosen field.

Review & Revise
Review your application essay and revise it with our help.
What You Will Get From Our Services
100% RISK-FREE INITIAL CONSULTATION
IN-PERSON / PHONE / SKYPE / FACE TIME PROFESSIONAL CONSULTATION
PERSONAL, ACADEMIC, AND PROFESSIONAL BACKGROUND REVIEW
ESSAY REVISIONS (MAXIMUM 2)
FOLLOW-UP MEETINGS
CONSULTATION SUPPORT VIA EMAIL (2 WEEKS)
AND MUCH MORE!
Why You Should Choose Us
With 7,000 satisfied customers and counting, Interview SOS has unmatched expertise in college and graduate school admissions. Our experienced consultants and qualified admissions essay writers have helped applicants get into a variety of top colleges and leading graduate schools in America, including:​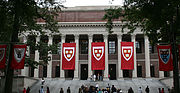 Harvard University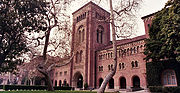 USC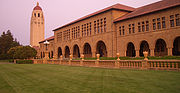 Stanford University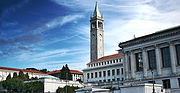 UC Berkeley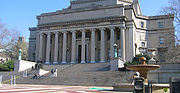 Columbia University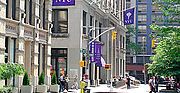 New York University
We have even helped applicants for prestigious
Rhodes and Marshall Scholarships!
Interview SOS does not outsource career or admissions services to inexperienced subcontractors from overseas. All work is done by experienced professionals based in Los Angeles.
Interview SOS will ensure you make a great impression in your application, so you have the best chance of getting into the school of your choice. Our admissions consulting sessions can take place anywhere in the world. You can meet us face-to-face at our office in West Los Angeles, or via Skype, Face Time, and Google Chat.
Please call us at 1-800-212-2670 or fill out the form below to have our experts call you as soon as possible!
I was driving and thinking about who else I need to thank for their help. I thought of you and said to myself I need to text or email Vijay tonight. So sorry I didn't get to you earlier, but the answer is YES! And I have to admit that I give you HUGE credit for my acceptance. You helped me so much with the whole process and I am so incredibly thankful for all of your help. I'll be starting this coming fall as a medical student at Indiana University School of Medicine!!!
Danny (Medical Student)-Los Angeles, CA
I was intimidated by the MBA application process but Joe at SOS made it so much more manageable. He assisted me find clarity in the essays, came up with a sound strategic approach to improve my GMAT scores, and the interview instruction he provided me with…he literally knew exactly what they were going to ask! Thanks
Jennifer (Masters of Business Administration) – Los Angeles, CA
I just wanted to thank you on how much you helped me prepare for the interview. I just got the letter from Columbia saying that I got accepted! I don't know if I could've done it without you. I was prepared for the interview. thank to you and I truly appreciate everything you did for me!
With gratitude
Brian (College) – New York, NY
Vijay was a awesome mentor to me when it came to assisting me write my college application essays. He patiently listened to my ideas and assisted me implement them in a professional manner. Thanks to his support I was able to get into the schools I wanted. I would strongly recommend to anyone who is going through the same college application process as me.
Radha (College) – Naperville, IL
I strongly recommend Interview SOS. I was desperate for a college coach because my twins have not started their college appsn and November is around the corner. I went to Angies list and saw and called this company. The same day Vijay called me and I told him about our problem. He gave us HOPE. He set up the appointment right away for my twins and went to our house, instead of us going to his office. He gave us a very reasonable rate that we could afford. For two weeks, he worked with my twins patiently; checking everything in details, until they finished the application and he made certain that it was all submitted before we went on our vacation, which we all deserve. He also made follow up calls to us, to make sure that all the documents are submitted like teachers recommendations, sat/act scores, and transcripts.
Vijay treated my twins like family and not just clients. He is very professional and he'll tell you on what he can do, to the best of his ability for your child to be accepted in a great college or university. In my twin's case, Stanford and UCLA are what we are all aiming for them. I think because of what SOS produced in the application, that I am confident the they'll be accepted. I could not have done it without them because I did not go to college here.
So in behalf of my twins and I, we desire to thank you very much for all your help and we really appreciate it. We wish you and your staff a Happy Thanksgiving. May the Divine Mercy of Jesus Christ bless all of you!
Susane (College Admissions) – Los Angeles, CA
For additional testimonials see our admissions testimonials page.