Submit an Outstanding Graduate School Application with
Help from Our Full-Service Admissions Consulting
Since 2010, Interview SOS has helped hundreds of applicants successfully get into the top graduate schools including masters and doctoral programs in a wide range of fields. We have helped countless students successfully prepare for entry into: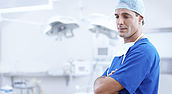 Medical School (MD)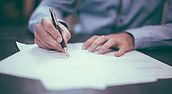 Law School (JD)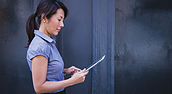 Business School (MBA)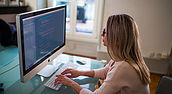 Engineering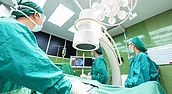 Physicians Assistant (PA) School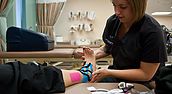 Physical Therapy
Nursing School (RN & MSN)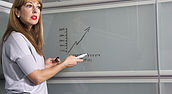 Education
We have also helped clients applying for Dental School (DMD & DDS), Pharmacy School (Pharm.D), Doctoral Programs (PhD), Masters Programs (MA & MS), Medical Residency Programs, and much more. We have even assisted applicants for prestigious Rhodes and Marshall Scholarships!
Our Experts Have Been Featured In:









Our Graduate School Application Services
Interview SOS offers a comprehensive variety of graduate school admissions consulting services, each designed to help bring out your strengths and make you stand out to the people that matter most — admissions officers at top graduate programs.
Application Consulting
| Service Area | Hourly Rate |
| --- | --- |
| General Admissions Consulting | $95 |
| School or Program Selection | $95 |
| Application Planning | $95 |
| Application Review and Feedback | $95 |
| Academic and Extracurricular Guidance | $95 |
| Test Requirement Navigation | $95 |
Application Writing
Service Area
Flat Fee
Personal Statement
$395
Statement of Purpose
$395
MFA Personal Statement
$495
Residency Personal Statement (Match / ERAS)
$495
Letter of Recommendation /
Reference Letter
$145
CV / Resume Creation
$275
*For all other types of applications essays or revisions of your existing documents we charge an hourly rate of $95
Admissions Interview Coaching
Service Area
Flat Fee
Conventional Admissions
Interview Preparation
$295
Open-File Interview Prep
$295
Coaching for "Blind" Interviews
$295
Alumni Interview Preparation
$295
Multiple Mini Interviews (MMI) for Medical or PA School
$395
Our admissions interview coaching sessions are generally two hours. However, for the more complex MMI interviews, three hours are required.
Why You Should Choose Us
Our graduate school application counselors have worked in admissions for some of the top universities in the United States — consider how much insider knowledge you can gain from them and how much expertise they have when it comes to navigating through the entire application process.
With Interview SOS, that advantage will become yours — you can bet that your future is being held in professional, experienced hands committed to taking the stress out of the otherwise nerve-wracking application process. You will also be able to leapfrog over the many candidates out there who haven't received high-quality professional help.
Interview SOS will ensure you make a great impression in your application, so you have the best chance of getting into the graduate school of your choice. You can meet us face-to-face at our office in the Westwood area of Los Angeles, or via Skype, FaceTime, Google Chat from anywhere in the world.
Call us at 1-800-212-2670 to get started or fill out the form below to have our experts call you as soon as possible!
I was driving and thinking about who else I need to thank for their help. I thought of you and said to myself I need to text or email Vijay tonight. So sorry I didn't get to you earlier, but the answer is YES! And I have to admit that I give you HUGE credit for my acceptance. You helped me so much with the whole process and I am so incredibly thankful for all of your help. I'll be starting this coming fall as a medical student at Indiana University School of Medicine!!!
Danny (Medical Student)-Los Angeles, CA
I was just interviewed by LMU and 99% of what he coached me on showed up! Even with random questions they asked, I was confident & prepared enough to answered them. Recommending my friends for their graduate endeavors. Thanks
Christian (Doctor of Physical Therapy) – Los Angeles, CA
I just wanted to update you and let you know that I got accepted to Touro Med!! Thank you so much for all of your help with the interview prep. It definitely made me more confident and I was really able to convey why I believe I would make a great physician in the future based on my accomplishments. This interview in particular was group format so there were five candidates and three interviewers, which was nerve wracking at first. But I became comfortable very quickly and was able to shine with confidence and answer each question concisely. Thank you again so much and I wish you a very happy holiday season!
Best,
Alya (Medical School) – Los Angeles, CA
I was intimidated by the MBA application process but Joe at SOS made it so much more manageable. He assisted me find clarity in the essays, came up with a sound strategic approach to improve my GMAT scores, and the interview instruction he provided me with…he literally knew exactly what they were going to ask! Thanks
Jennifer (Masters of Business Administration) – Los Angeles, CA
For additional testimonials see our admissions testimonials page.