Professional Interview Coaching and Career & Admissions Consulting
Our experts will help you get the job or educational opportunity of your
dreams.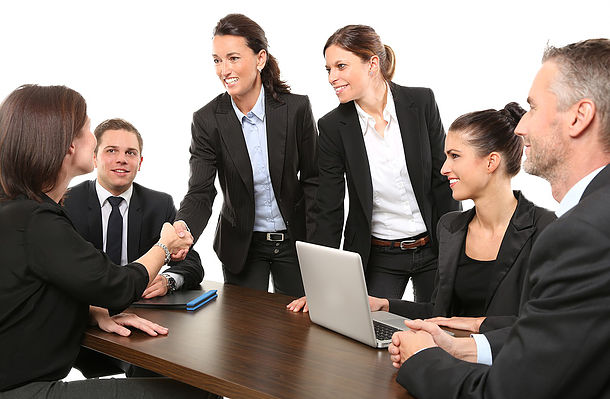 Our Experts Have Been Featured In:









Why You Should Choose Us
Our interview coaching experts know the ins-and-outs of interview systems in corporate America and the admissions processes at American universities.We have helped thousands of applicants get positions in competitive career fields and gain admission to top universities in the United States.
Anna successfully navigated through her MBA application after using InterviewSOS'

Graduate School Application Counseling

service.

---


I was intimidated by the MBA application process but Joe at SOS made it so much more manageable. He assisted me find clarity in the essays, came up with a sound strategic approach to improve my GMAT scores, and the interview instruction he provided me with…he literally knew exactly what they were going to ask! Thanks!
E.K.,
HEALTHCARE
My cousin just graduated from UCLA and was having trouble getting a job in TV marketing when one of my friends suggested Interview SOS. She went through 2 interview sessions which really helped her in building confidence for her job search. And as a result she cleared 3 interviews at reputed TV marketing firms in LA and got a job offer at her favorite firm.

DANNY,
MED STUDENT
I have to admit that I give you HUGE credit for my acceptance. You helped me so much with the whole process and I am so incredibly thankful for all of your help. I'll be starting this coming fall as a medical student at Indiana University School of Medicine!!!

BRIAN,
COLLEGE STUDENT
I just wanted to thank you on how much you helped me prepare for the interview. I just got the letter from Columbia saying that I got accepted! I don't know if I could've done it without you. I was prepared for the interview. thank to you and I truly appreciate everything you did for me!

KELLY,
FINANCE
My session with SOS was extremely helpful and I wish I'd done it years ago. Their method of helping you frame the story you need to tell about yourself is terrific. I have a real hodgepodge of job experiences and part of what SOS did so well was to help me understand why I really was qualified to do the job I was applying for.