A Great Resume is the Key to Opening the Door for
High Salary and Prestigious Job Opportunities
Our Experts Have Been Featured In:









Why You Need Professional Help For Resumes
Your resume should emphasize how your professional experience, educational background, and leadership activities differentiate you from the competition. It should clearly demonstrate your past achievements rather than giving a laundry list of your job duties and day-to-day activities.
But, why is your resume not getting callbacks?
The average hiring manager spends less than 60 seconds reading your resume—and if it's not concise and easy to read, it's going straight in the trash along with your hopes for employment. At Interview SOS, we have helped many of our clients get into high-powered jobs and competitive corporate organizations with unique, impressive resumes.
Interview SOS has helped thousands of job applicants get the job offer they were looking for by creating outstanding professional resumes. We have experience with many industry sectors and practice areas, including:
We use the resume format (one-page resume) developed by Harvard Business School because it has been widely proven to help job seekers effectively summarize their academic credentials, marketable skills and professional achievements in an easy-to-read and digestible fashion.
We Offer Two Types of Resume Services:

Interview-Based
Resume Creation
We will set up a "resume interview," where one of our professional resume writers interviews you about your work experience, academic background, professional achievements and other pertinent information that will help them craft a personalized resume for you. The resume interview can happen over the phone, in-person, and Skype (or other video platforms).

Form-Based
Resume Creation
You will fill out an easy online form where you answer questions regarding your work experience, academic background, professional achievements, and other information pertinent to your resume. We will then create a customized resume for you based on the information you provided. Please note that our Resume Form not available for mobile or tablet. 
Other Services: Need a cover letter, too? We've got that covered, with other services guaranteed to help you make the most of your professional and academic credentials while impressing prospective future employers.
Interview-Based Resume Creation ($275) – A professional resume that summarizes your qualifications and credentials effectively based on a 30 minute to 1 hour "Resume Interview."
Form-Based Resume Creation ($99) – A professional resume that summarizes your qualifications and credentials effectively based on our easy online form.
Cover Letter ($125) – A professional cover letter to go with your resume.
Thank You Letter ($75) – A professional thank you letter to send after a job interview.
Rush Service ($29.99) – Get your resume done within two business days.
Resume Critique ($95 per hour) – We will review and revise your existing resume to show your accomplishments and credentials. Requires that your existing resume be in a word document format.
Our resumes are typically one page; two pages in rare cases
We use font types Times New Roman and Calibri for maximum legibility
We use font sizes 10, 11 or 12 point
Our resume observes the Chicago Manual of Style's grammatical conventions
We use bullet points to highlight important details of your resume
"If it ain't broke, don't fix it"—if your resume is already great, we won't change it
We focus on the names of your past (and/or current) employers, your positions and job descriptions, rather than dates of employment
Our resumes are divided into different sections separated by lines
We do not include over 4 jobs or over 7 years of work experience on a resume unless it is essential
We do not include high school education on resumes unless you are under 20 years old and have not attended college
Our resume writers and career experts have worked in career services at some of America's top business schools, including Harvard, UCLA and USC. Our resume experts are former hiring managers at some of America's leading corporations and nonprofit organizations spanning over 30 different industries. Interview SOS has helped hundreds of applicants get into many competitive career fields and leading corporate companies in America, including: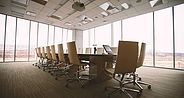 Management Consulting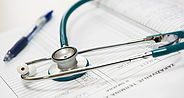 Medical and Healthcare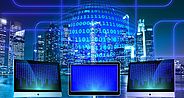 IT and Engineering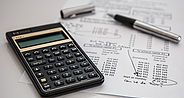 Finance and Accounting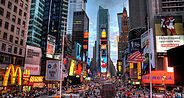 Sales and Marketing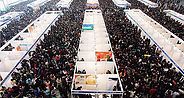 Human Resources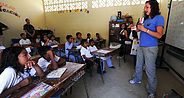 Nonprofit Management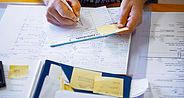 Operations Management
Our resume consulting sessions can take place anywhere in the world. You can meet us face-to-face at our office in West Los Angeles, or via Skype, FaceTime, Google Chat, and other online video platforms.
Call us at 1-800-212-2670 to get started or fill out the form below to have our experts call you as soon as possible!
I got the job that Vijay helped me prepare for! Honestly, I believe his advice was put me ahead of the other candidates.
Alexis (Legal)
Thank you for helping me with the interview questions & my resume!
Judy (IT Security) – South Gate, CA
My cousin just graduated from UCLA and was having trouble getting a job in TV marketing when one of my friends suggested she meet Vijay.
She went through 2 interview sessions conducted by Vijay. It really helped her in building confidence for her job search. After getting to know her, he wrote a really great resume. And as a result she cleared 3 interviews at reputed TV marketing firms in LA and got a job offer at her favorite firm. I thank Vijay for saving her from a lot of mental trauma in her job search.
Helen (Entertainment Marketing) – Anaheim, CA
Vijay is great!! He helped me to prepare for job interviews and with my resume. He helped me structure my thoughts to create answers to common questions that could be asked. I learned how showing passion for my work and preparing for interviews makes a BIG difference. I definitely felt more confident going into an interview. I'm glad I sought out help from Vijay. Highly recommend!
Jess (Human resources) – Long Beach, CA
Working with this SOS is a prime investment in yourself.
Anyone who wants to advance themselves should utilize a service like this. I am extremely happy I picked Vijay and his company.
From the first phone call I knew that I wanted to work with him and my results were even better than what I expected.
I strongly suggest anyone who retains SOS for resume critiquing pursue the phone consultation; this is where Vijay was able to assess marketable skills.
I have full faith in everything he told me & felt that I was being led in the right direction.
I certainly hope to do business with them again and strongly recommend them.
Regards,
John (Marketing and media) – Pompano Beach, FL
For additional testimonials see our Career Services Testimonials page.