Our
experts

will help you get the job or educational

opportunity

of your dreams.
How Interview SOS Can Help You
The

Interview SOS

provides complete career services, helping our clients to market themselves more effectively in their applications for employment or higher education. Our professionals have been featured in the New York Post and Career Builder. Our services include:
You can meet with us at our offices in West Los Angeles or over the phone or Skype anywhere in the world.

Learn to market yourself more effectively in your job search.
100% RISK-FREE CONSULTATION
How to Prepare for Any Job Interview
How to Market Your Accomplishments on Your Resume
How to Write Short and Effective Cover Letters
How to Answer Every Type of Interview Question
How to Stop Anxiety and Shyness
How to Look, Feel, and Be Confident
How to Turn Weaknesses Into Strengths
How to Dress, Act, and "Small Talk"
And Much, Much More!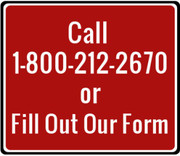 Our Services
Job Interview Coaching
Our interview coaches will help you overcome shyness and nerviousness, market yourself more effectively, and answer difficult interview questions. Our personal job interview coaching will help you impress the hiring manager during the interview.
Professional Resumes
We write resumes that are customized for you, your background, and experience. Your resume will showcase your skills and accomplishments, giving you a competitive edge in your job hunt. We focus on quantifying the impact you have had in previous. You can fill out our resume form or set up a resume interview that will cover the same content as the form.
Cover Letters
Our cover letters emphasize the best parts of your resume and highlight your skills, credentials, and accomplishments. Clearly explain why you are interested in the position and why you are the best candidate for the job.
Resume and Cover Letter Critique
Are your resume and cover letter getting you the response you want? We can help you with revisions and suggestions for improvement to focus on your marketable skills and accomplishments. Our past clients have seen big improvements in callbacks and response from hiring managers.
Resume Workshops and Career Center Seminars
Our career coaches give interactive resume workshops and career seminars for student groups, internship programs, companies, and professional organizations throughout Southern California.
Graduate School Interview Coaching
We help applicants to dental school, nursing school, business school, medical school, and other graduate programs prepare for admissions interviews.
About Job Interview Coaching