Our
experts

will help you get the job or edu­ca­tional

oppor­tu­nity

of your dreams.
How Inter­view
SOS

Can Help You
The Inter­view

SOS

 pro­vides com­plete career ser­vices, help­ing our clients to mar­ket them­selves more effec­tively in their appli­ca­tions for employ­ment or higher edu­ca­tion. Our  pro­fes­sion­als have been fea­tured in the New York Post and Career Builder. Our ser­vices include:
You can meet with us at our offices in West Los Ange­les or over the phone or Skype any­where in the world.

Learn to mar­ket your­self more effec­tively in your job search.
100%

RISK-FREE

CONSULTATION

How to Pre­pare for Any Job Interview
How to Mar­ket Your Accom­plish­ments on Your Resume
How to Write Short and Effec­tive Cover Letters
How to Answer Every Type of Inter­view Question
How to Stop Anx­i­ety and Shyness
How to Look, Feel, and Be Confident
How to Turn Weak­nesses Into Strengths
How to Dress, Act, and "Small Talk"
And Much, Much More!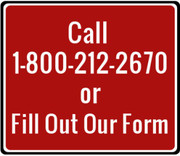 Our Ser­vices
Job Inter­view Coaching
Our inter­view coaches will help you over­come shy­ness and nervi­ous­ness, mar­ket your­self more effec­tively, and answer dif­fi­cult inter­view ques­tions. Our per­sonal job inter­view coach­ing will help you impress the hir­ing man­ager dur­ing the interview.
Pro­fes­sional Resumes
We write resumes that are cus­tomized for you, your back­ground, and expe­ri­ence. Your resume will show­case your skills and accom­plish­ments, giv­ing you a com­pet­i­tive edge in your job hunt. We focus on quan­ti­fy­ing the impact you have had in pre­vi­ous. You can fill out our resume form or set up a resume inter­view that will cover the same con­tent as the form.
Cover Let­ters
Our cover let­ters empha­size the best parts of your resume and high­light your skills, cre­den­tials, and accom­plish­ments. Clearly explain why you are inter­ested in the posi­tion and why you are the best can­di­date for the job.
Resume and Cover Let­ter Critique
Are your resume and cover let­ter get­ting you the response you want? We can help you with revi­sions and sug­ges­tions for improve­ment to focus on your mar­ketable skills and accom­plish­ments. Our past clients have seen big improve­ments in call­backs and response from hir­ing managers.
Resume Work­shops and Career Cen­ter Seminars
Our career coaches give inter­ac­tive resume work­shops and career sem­i­nars for stu­dent groups, intern­ship pro­grams, com­pa­nies, and pro­fes­sional orga­ni­za­tions through­out South­ern California.
Grad­u­ate School Inter­view Coaching
We help appli­cants to den­tal school, nurs­ing school, busi­ness school, med­ical school, and other grad­u­ate pro­grams pre­pare for admis­sions interviews.
About Job Inter­view Coaching